October is #PrincipalsMonth and we're so proud of our dedicated principal family! To highlight them, we asked a few 'getting to know you' questions. Wondering what LMS Mr. Grow had to say? #CarolineFamily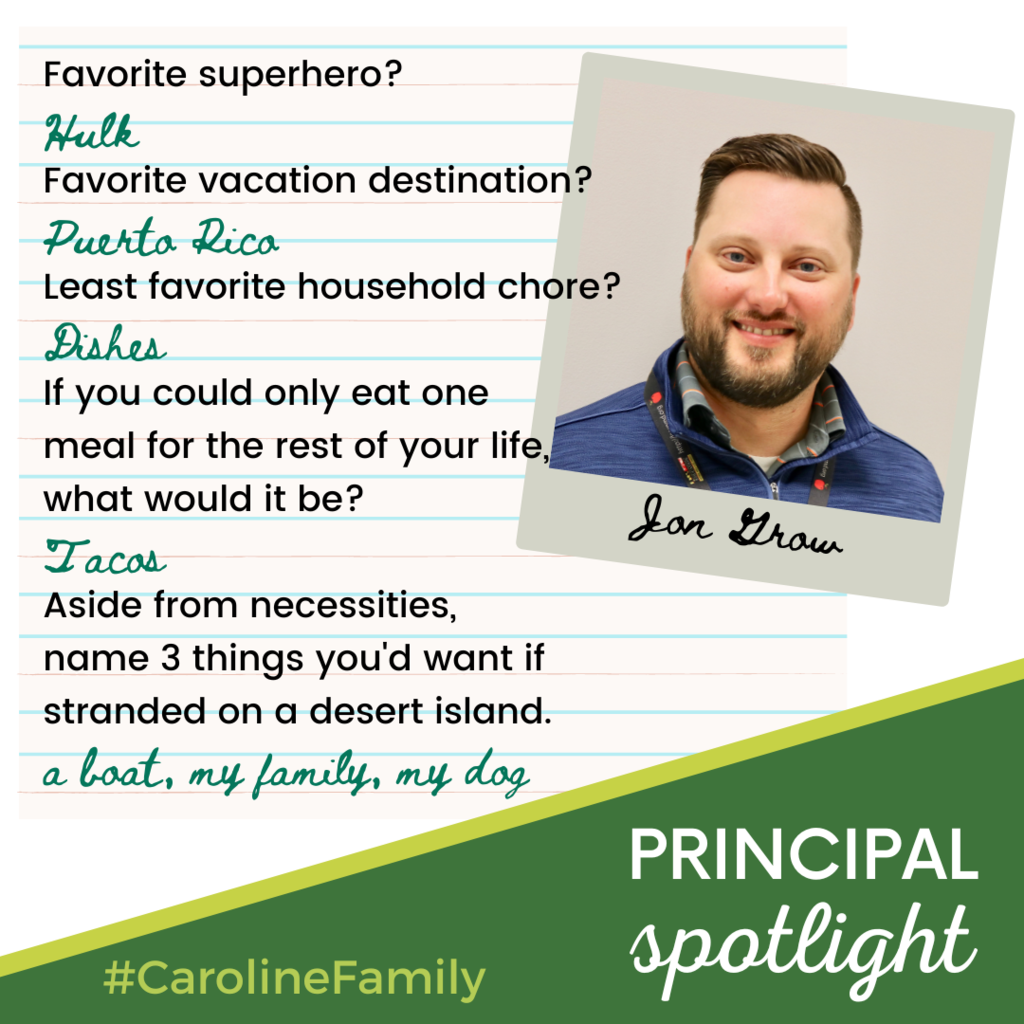 Attention Families of Students with Disabilities! Don't miss What's Next? 2022 Mid-Shore Transition Conference, Saturday, Nov. 5 from 8:45am to 12:30pm at the Chesapeake College Kent Building. (Vendor Hall at Caroline College Center) Free registration
https://bit.ly/3ykJ66r
#CarolineFamily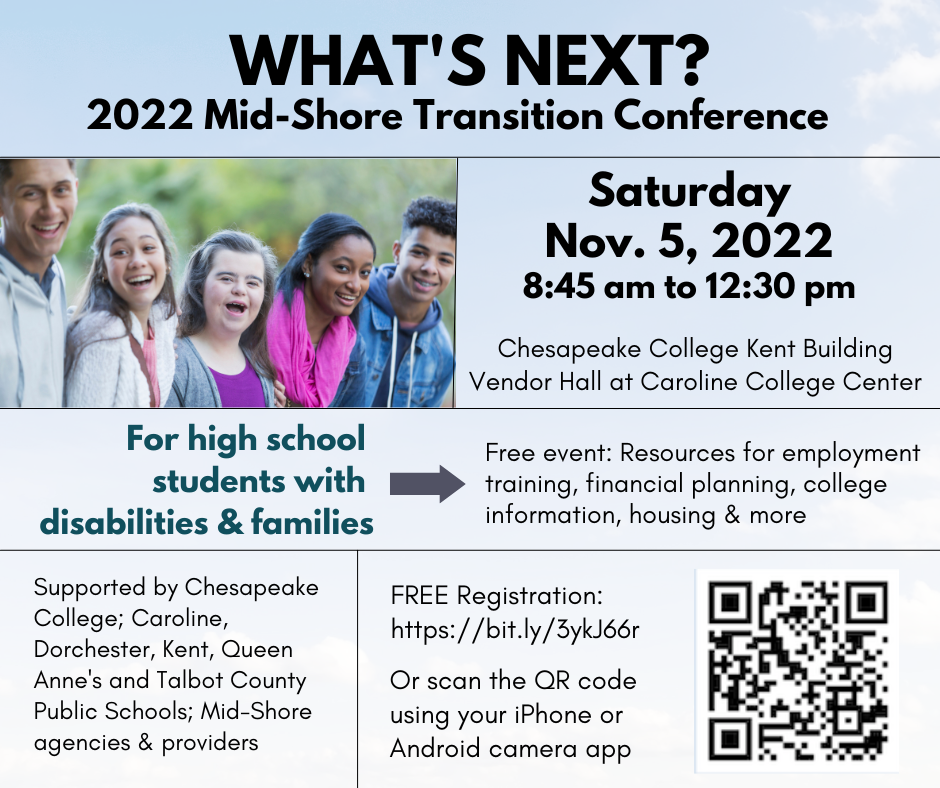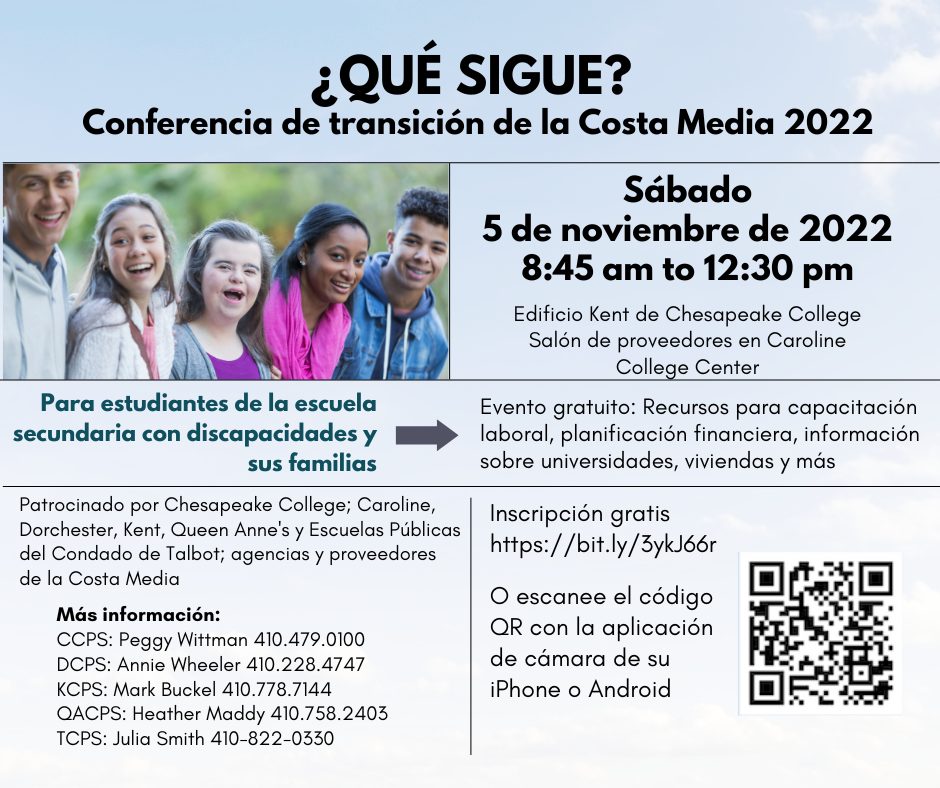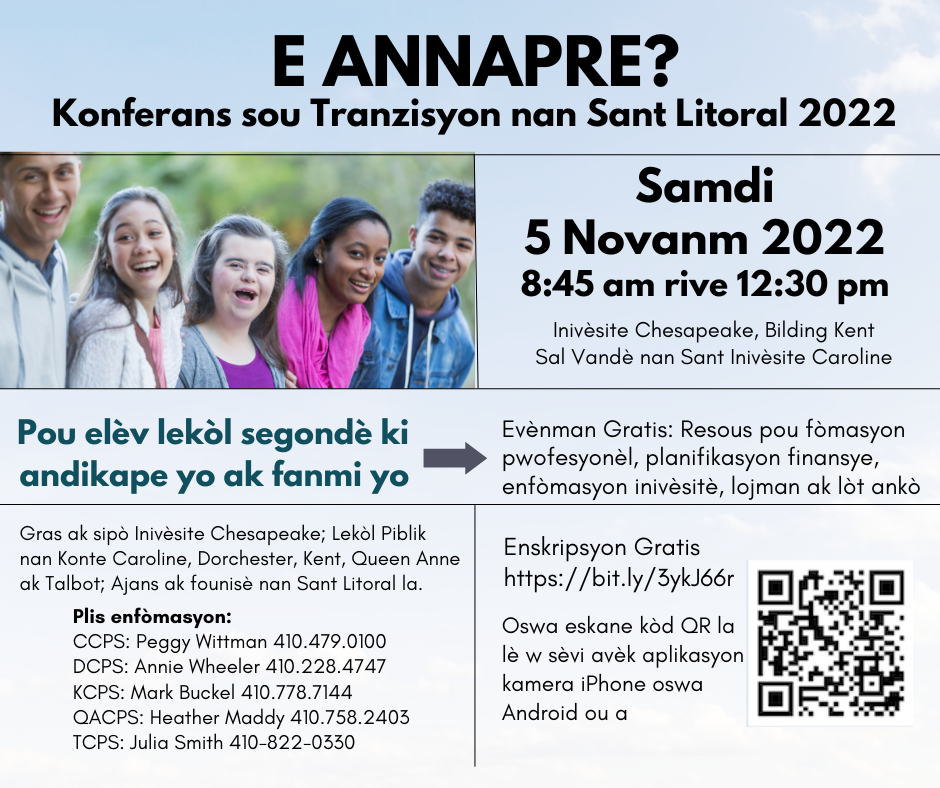 Reminder! Tomorrow's Dance/Open Gym (Sponsored by LMS PTA) 6th Grade- 5:30-7pm 7/8th Grade- 7:30-9pm Cost is $5 at the cafeteria door along with pizza/drink for sale inside as well. Students that are not eligible to attend due to grades and/or referrals have received emails today.

Attention families of students with disabilities! The next Special Education Citizens Advisory Committee (SECAC) Meeting will be Thursday, Oct. 20, 6-8 pm at the Board of Education office, or tune in virtually. Join our speaker from For All Seasons for "You Have What It Takes; Surviving and Thriving as a Parent Today." See the flyer for more details and RSVP info. #OneCaroline

Hey LMS! Here is the newsletter for this week. Please take time to read through it, as it has A LOT of information! Enjoy the day!
https://www.smore.com/n0mry

Hey LMS Family! Here is this week's newsletter to keep everyone up to speed on the latest school information! Have a great weekend!
https://www.smore.com/hsmpc

The LMS PTA will be hosting a Fall Dance/Open Gym for our students on October 20th! 6th Grade- 5:30pm to 7pm 7/8th Grade- 7:30pm- 9pm $5 per student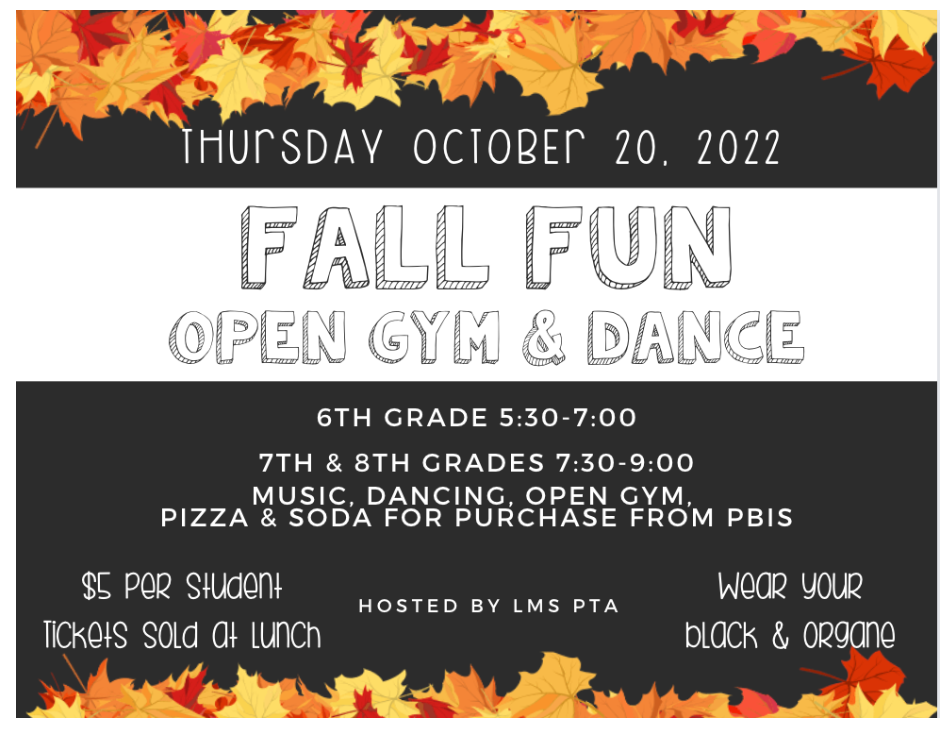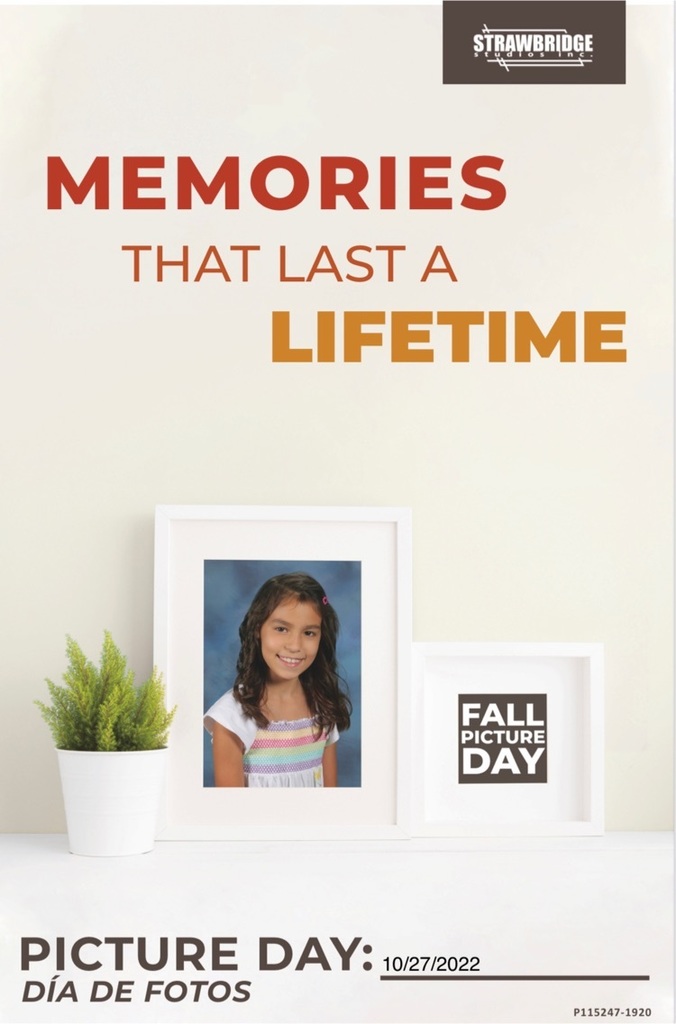 It's National Custodian Appreciation Day and no one deserves our gratitude more than the dedicated custodians in the #CarolineFamily! For everything you all do to make our schools clean, healthy and safe for students and staff, we say a big thank you. #OneCaroline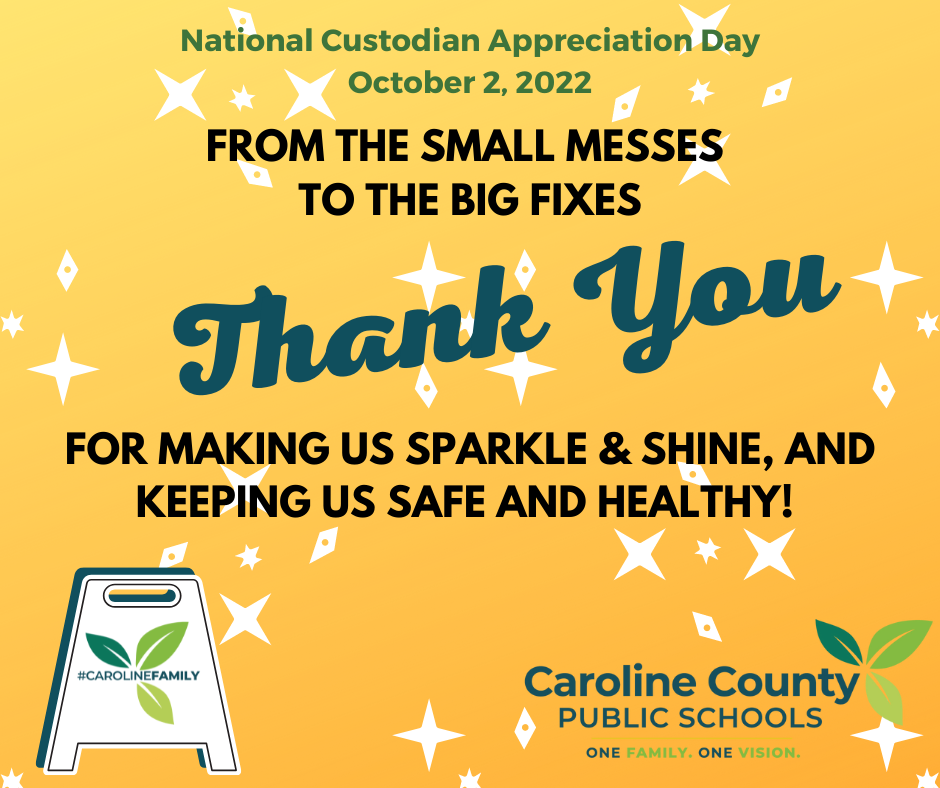 Happy Sunday everyone! I hope everyone had a great weekend. Here is the latest newsletter from LMS. Click below.
https://www.smore.com/1sru2

Calendar Reminder: Friday, Sept. 23 - No School Professional development day #OneCaroline

Please be sure to verify/update your child's information in PowerSchool by September 30th. CCPS and your child's school relies on this information for all contacts, especially in emergencies. This link will provide all of the steps necessary. Thank you!
https://www.carolineschools.org/article/844124

Today we celebrate the talented and dedicated IT professionals in our #CarolineFamily. Thank you for all you do to facilitate and enhance student learning! #ItProfessionalsDay


Calendar Reminder: Friday, Sept. 16 - half day of school #OneCaroline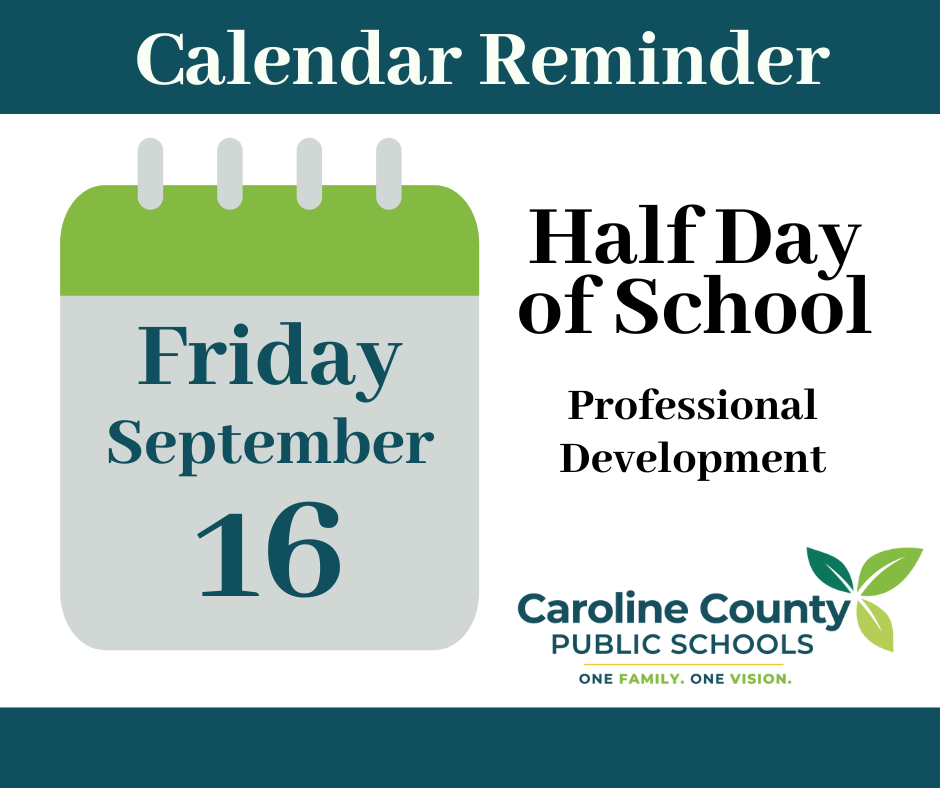 Happy Arts Education Week and thank you to the talented art teachers in each of our schools! #BecauseOfArtsEd #CarolineFamily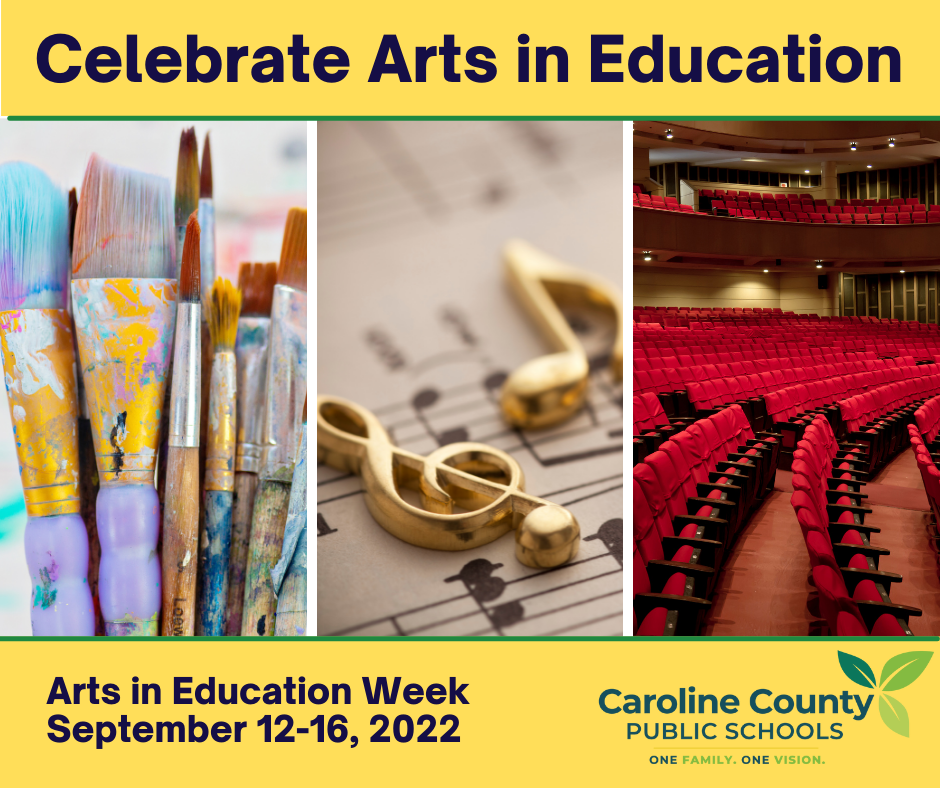 Happy Arts Education Week and thank the talented art teachers in each of our schools! #BecauseOfArtsEd #CarolineFamily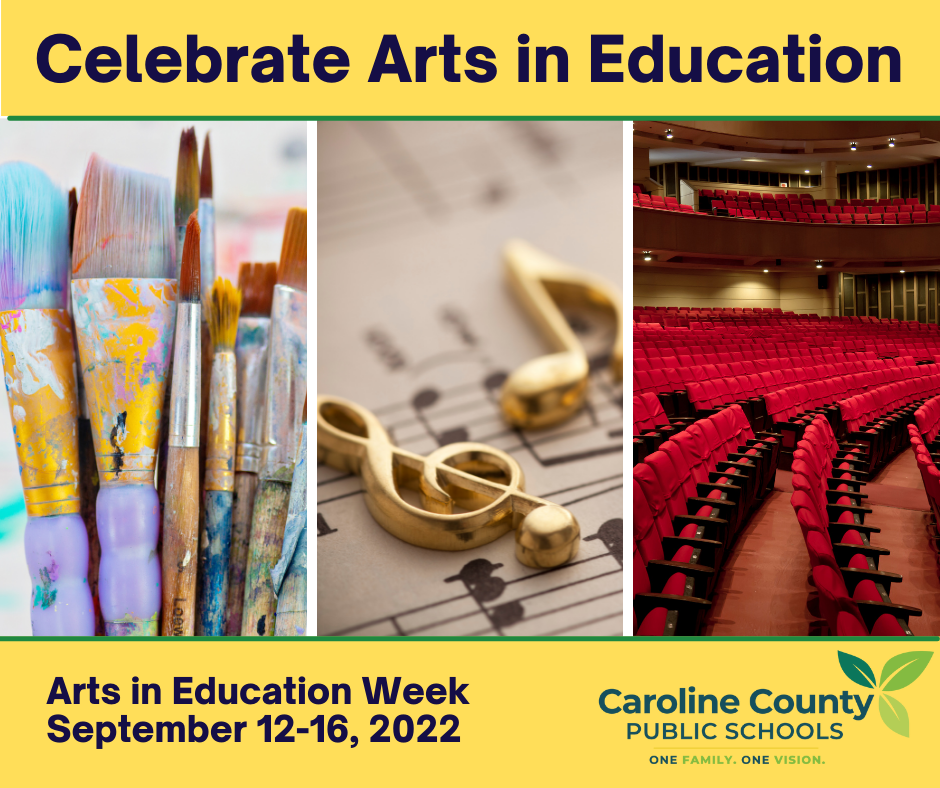 Sept. 11, Patriot Day - We will never forget. #OneCaroline