LMS students will be taking the iReady Diagnostic Tests this week during their classes. Monday and Tuesday will be Math, while ELA will be on Wednesday and Thursday. Attendance is an important component to this diagnostic. Please do your best to be on-time and present. Students are looking to show their improvements over the first semester of the year. Support our Wildcats, along with our staff, to do their very BEST! #WildcatPride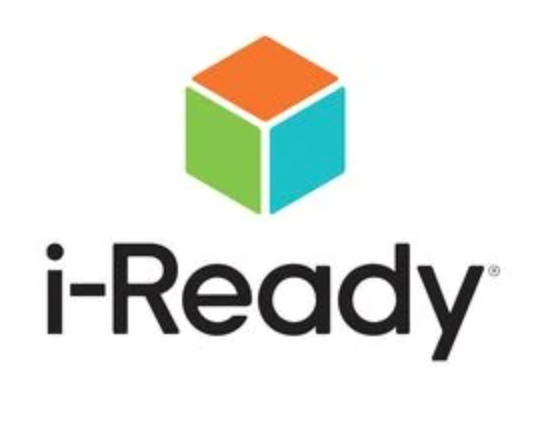 Please share! We are proud to be a participant in the Caroline Cares Community Resource Day, sponsored by the Caroline Local Homeless Board. The event connects families in need with resources and services, and will be held Wednesday, January 25 from 9:30 am until 1:00 pm at St. Luke's Methodist Church on 5th Avenue in Denton. Free services, information and assistance will be provided from a wide variety of community programs and partners. Free transportation provided to and from specific locations. #OneCaroline #CarolineFamily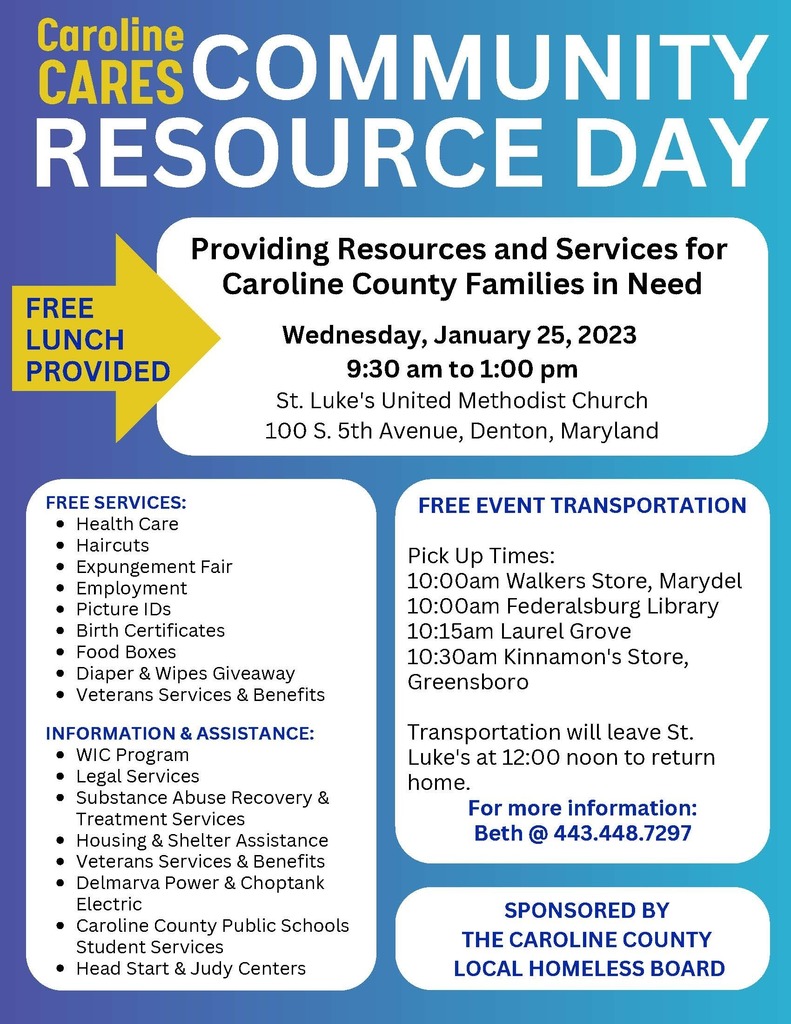 Happy New Year, LMS! See the link below for January's Newsletter! We can't wait to see everyone back from break tomorrow!
https://www.smore.com/ca29u

Happy New Year, #CarolineFamily! Schools reopen Monday, January 2, 2023.

Congratulations to Rowan Clemens, 6th grade, for being selected as Lockerman Middle School's Carson Scholar Nominee! #WildcatPRIDE

Calendar Reminder: Wednesday, Dec. 21 - Half Day for Students Dec. 22-30 Schools Closed Have a great winter break, #Caroline Family!

Another reminder... The LMS Winter Concert is tomorrow night at 6pm in the gym! Doors will open at 5:30pm. Please enter through the front doors.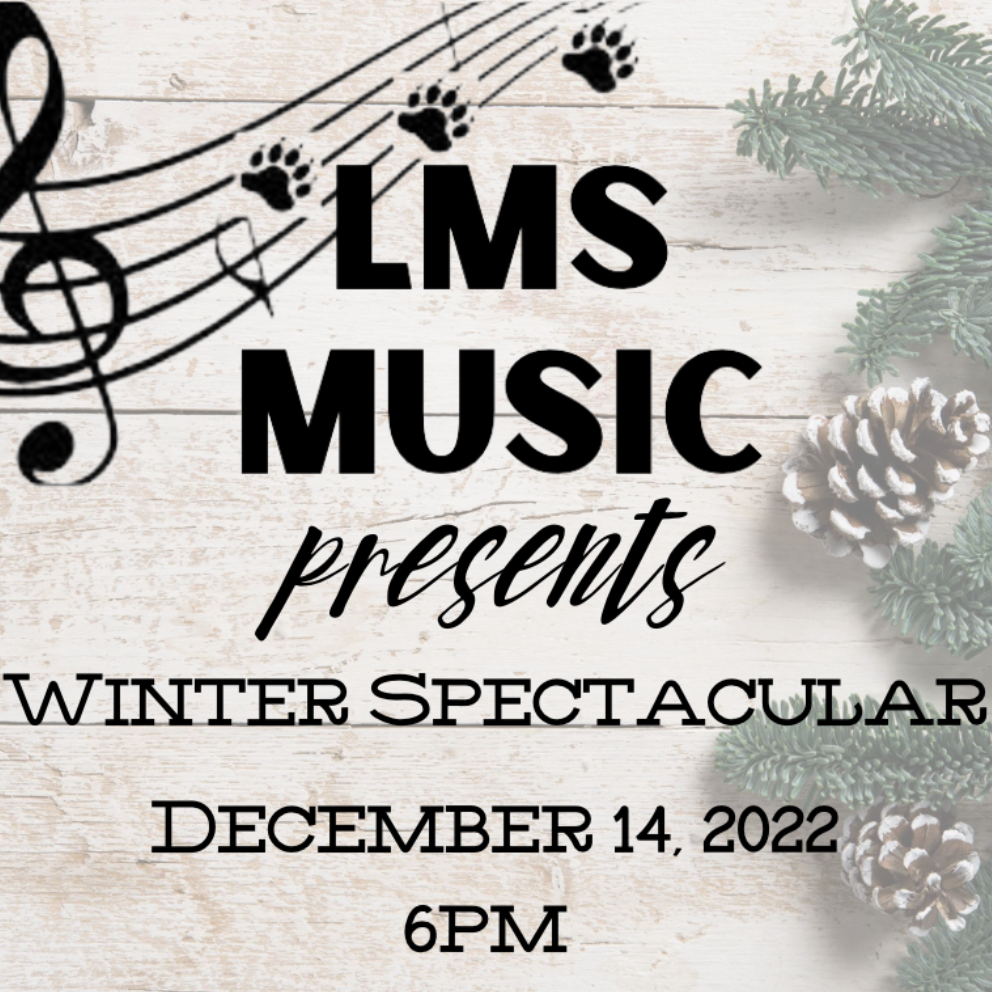 Don't forget to mark your calendars for this Wednesday Night! Hope to see you there!

Please share! We are proud to be a participant in the Caroline Cares Community Resource Day, sponsored by the Caroline Local Homeless Board. The event connects families in need with resources and services, and will be held Wednesday, January 25 from 9:30 am until 1:00 pm at St. Luke's Methodist Church on 5th Avenue in Denton. Free services, information and assistance will be provided from a wide variety of community programs and partners. Free transportation provided to and from specific locations. #OneCaroline #CarolineFamily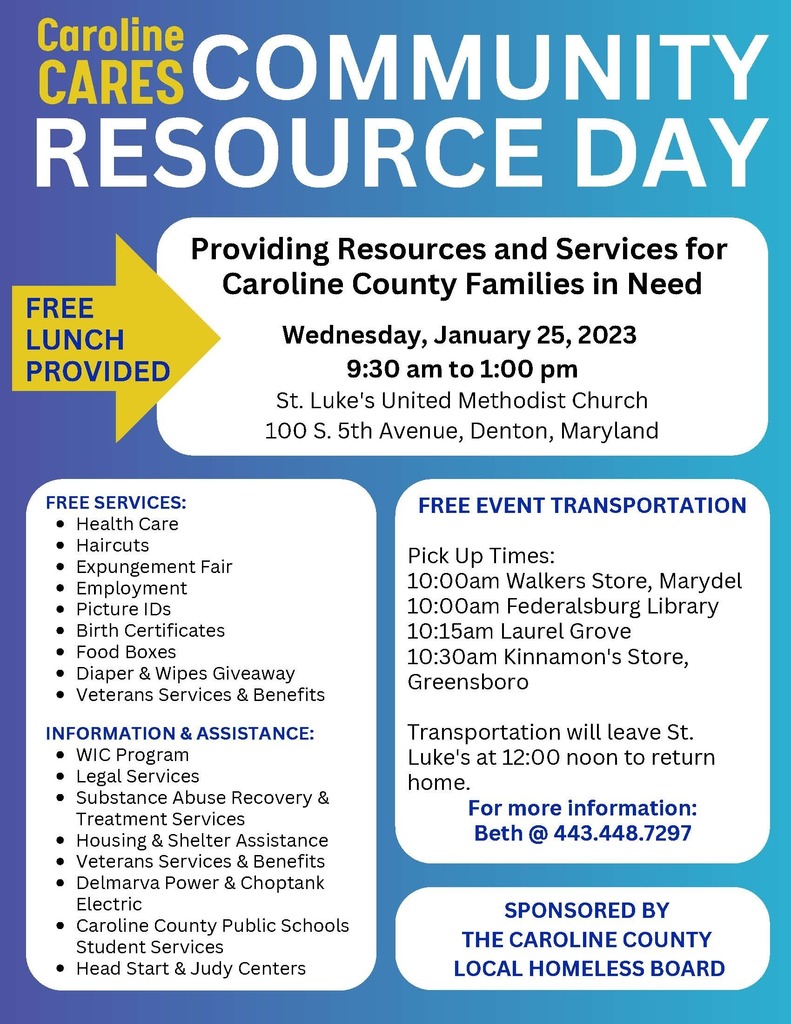 All this week, schools are celebrating Computer Science Education! Stay tuned for #CSEdWeek photos from the classroom, showing the integral role that computer science plays in education today. #OneCaroline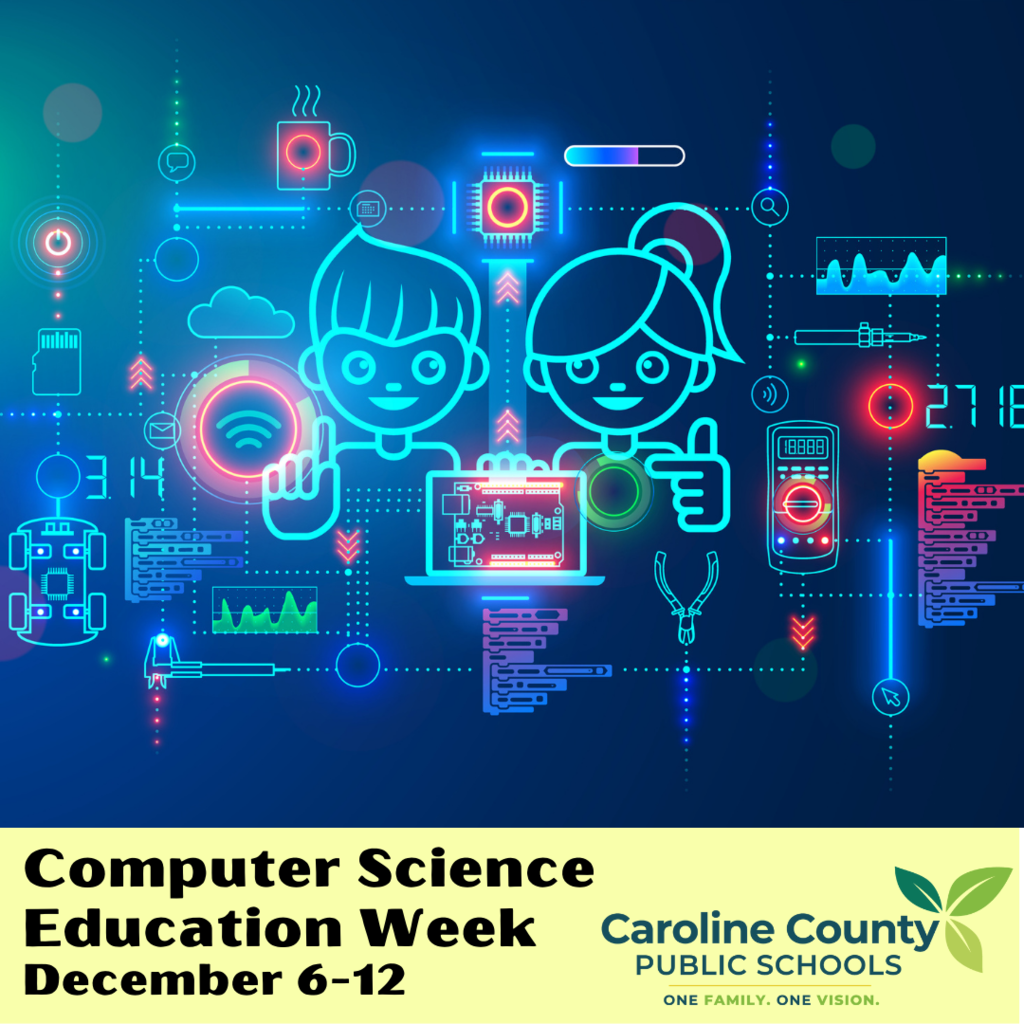 Happy December, LMS! Here is our December Newsletter to stay up-to-date with what's going on at Lockerman Middle School.
https://www.smore.com/4mw9y

It's Holiday Card finalist time! Congrats to our nine (9!!) student-artists and their art teachers for having a submission chosen as a finalist for the Caroline County Public Schools holiday greeting card. Enjoy these beautiful creations today and get excited for tomorrow afternoon's announcement of the winner! #CarolineFamily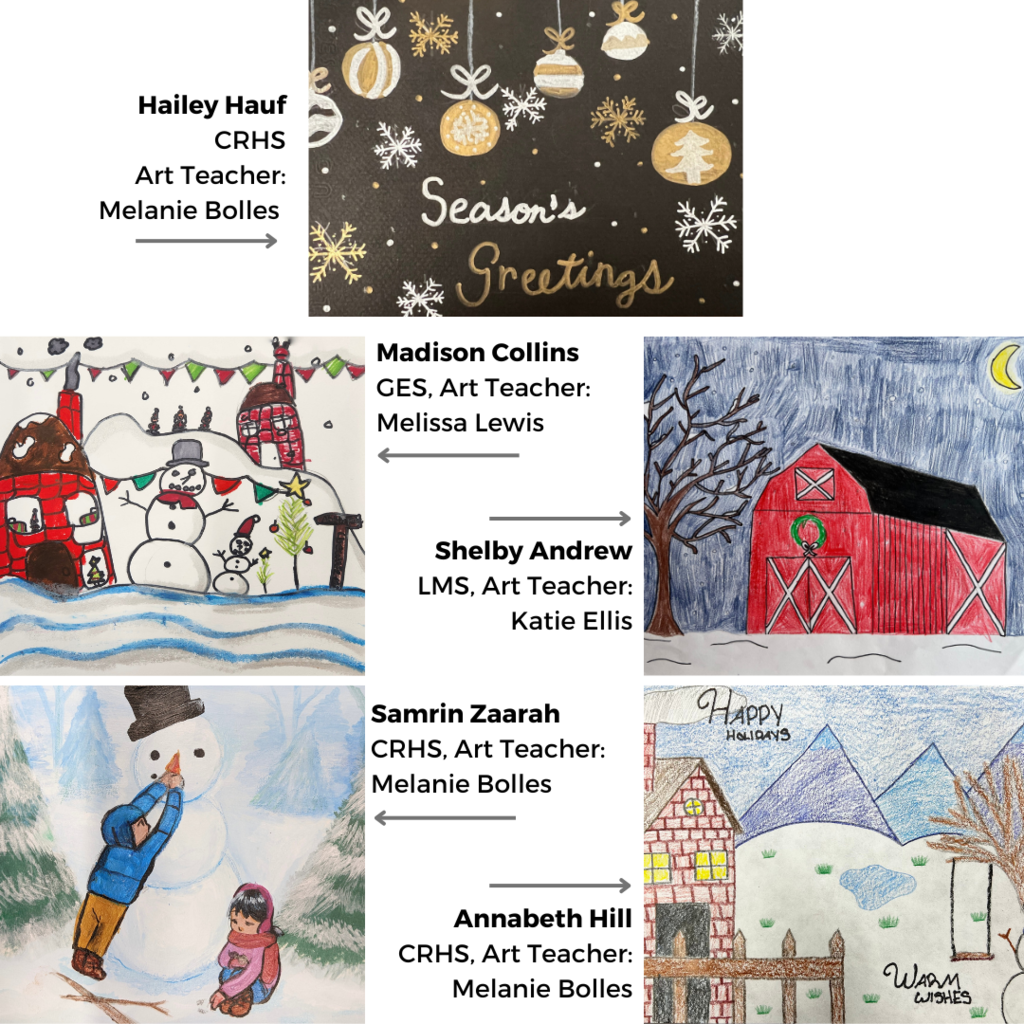 Attention families of students with special needs! A sensory-friendly holiday celebration is planned for Saturday, December 10, 1:00-3:00 pm, at Denton Elementary School. Join in with activities that have been planned specifically for students with special needs. Space limited, please RSVP
pierce.tracey@ccpsstaff.org
or 410.479.3609 or bit.ly/SECAC22Holiday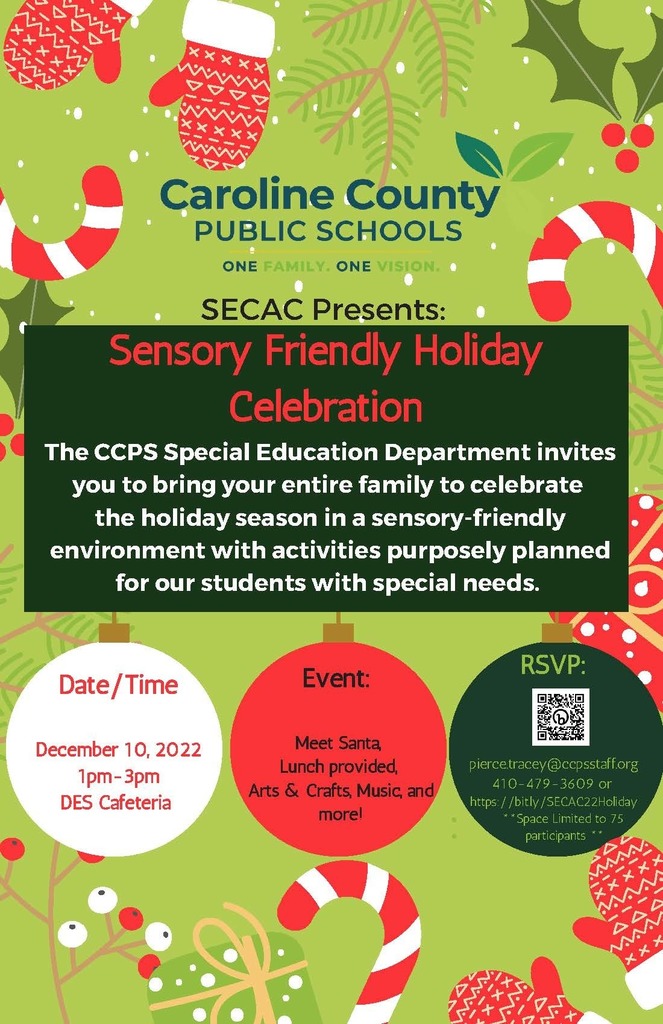 Spirit Days are coming! Show your Wildcat PRIDE!

Due to receiving our school pictures over the break, we will be rescheduling the retake date for December 6th. All pictures will come home with students tomorrow, November 29th. Sorry for the inconvenience.

Due to fog in the area, Caroline County Public Schools will be operating on a two hour delay this morning. Please be safe on the roads! #OneCaroline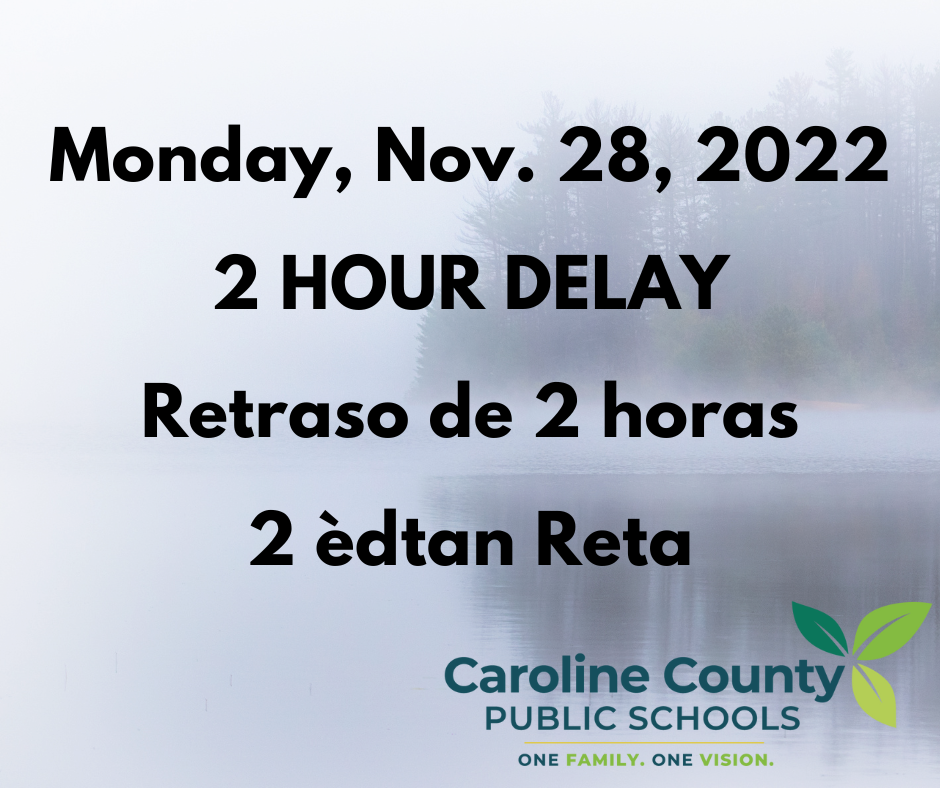 We hope everyone had a great Thanksgiving! Here is this week's newsletter with the most up-to-date information at LMS! We will see everyone tomorrow!
https://www.smore.com/gb1st

Calendar Reminder: Nov. 23-25 No School Happy Thanksgiving, #CarolineFamily!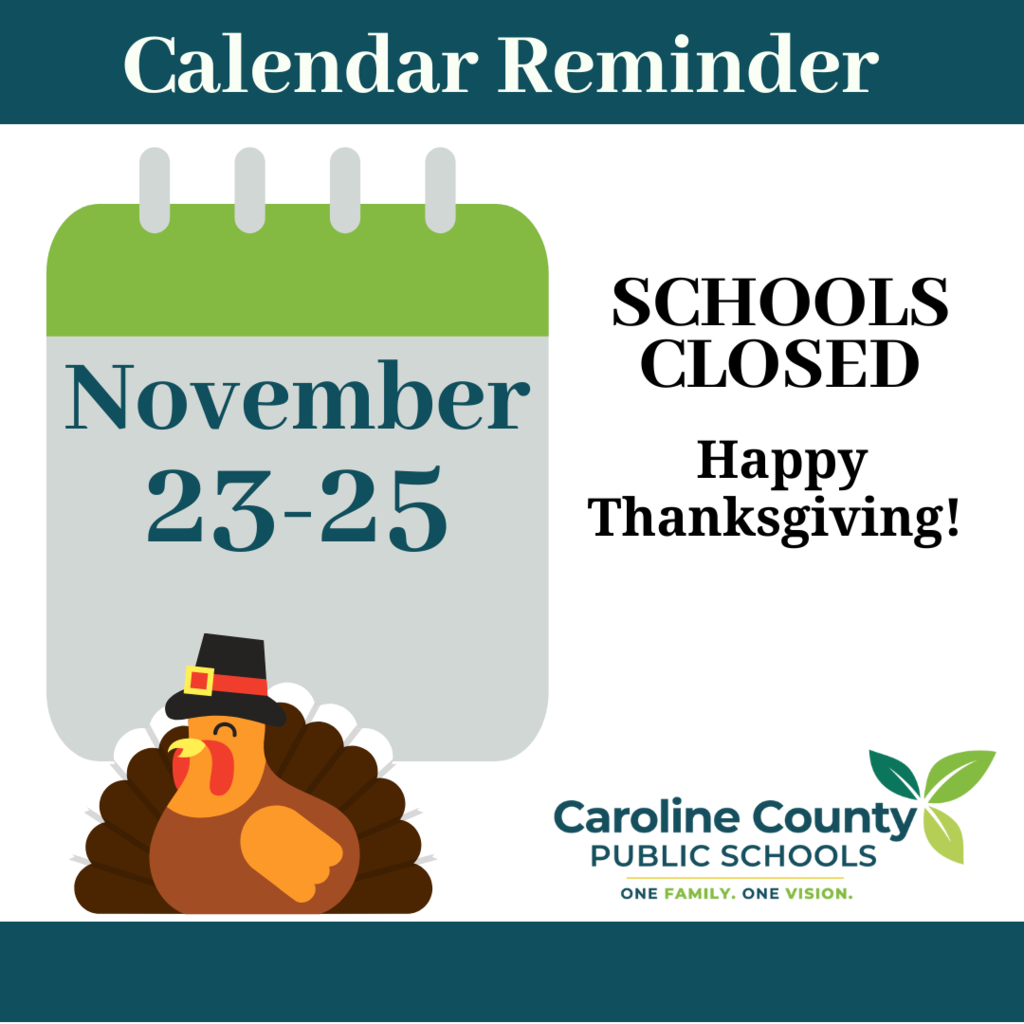 Picture Retake Day is November 29th! Pictures will be coming home as soon as the school receives them.